Get more traffic & pre-sold leads with the world's most influential backlinks.
✅ Win more of your best leads—people that already trust you before the sales call
✅ Get better performance from your existing content instead of pointlessly publishing more
✅ Boost your Domain Rating, and gain confidence that your Google traffic is more stable
❌ Don't sign yourself up to spending more time on marketing—we're accountable, reliable and won't burn your time
Search is changing fast. Don't let AI take your rankings.
Marketers with OpenAI subscriptions are producing content at scale. But while content becomes commoditized, high authority editorial links are only becoming more difficult to win.
If you want to crush it in the future of search, E-E-A-T needs to be your focus.
Our site has been on a growth trend since!
Our backlink profile held us back from ranking in position 1. We didn't have enough authority!
We understand how to publish quality content, but don't have the expertise to win high quality links.
After speaking with few link building agencies, we chose Dialed Labs' white-hat services.
Their team lives and breathes SEO, and they really over-deliver. Our site has been on a continuous growth trend since!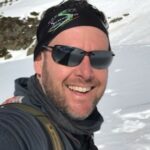 Director, Logicata
As seen on…





You can't click publish and call it a day.
Winning position 1 rankings has forced us to test all of the methods.
We know what works and what doesn't. (Ugh, we've wasted some time!)
Owning page 1 of Google's search results for your niche is simpler than you might think.
Let us show you the few key steps to getting a greater return on investment from your content marketing.
After over a decade of promoting content on our own sites, and client sites to the top of Google, we came to see a common path.
That path is now our go-to method for brand promotion for B2B and SaaS businesses. It just so happens that this brand promotion helps content to perform extremely well in Google, too.
Our clients continually tell us "we get our best leads from organic search". We smile and nod—as a brand promotion agency, we do as well!
If you're publishing content, you probably already know that it helps to build trust and rapport with sales prospects, even before you speak with them. That's why content marketing works so well.
What if you could get more people to read your content and your website? Wouldn't you like more of these high quality leads?
Send us your contact details and we'll teach you our simple yet effective process.
Getting ahead of the transition to AI in search
Unless you've been hiding under a rock, you'll know that AI is going to change search forever.
As Google rolls our Bard in their search results, we're confident that the best defense involves branding.
Though you might consider us a content promotion agency, our focus is on establishing your brand first and foremost. Time and time again we've seen sites with established brands and backlink profiles persist, while weaker sites with unknown names drop out of page 1, or the Google's index entirely.
If you want to isolate yourself from the wave of AI driven content being pushed into Google's search results, and need help with growing your brand that goes further than "backlink optimization", contact us today.
No BS, just action.
Put your brand's link building on autopilot today.