White Label SEO Services for Agencies & Resellers
As a marketing company ourselves, we understand that you want to bring as much value to your clients as possible. We strive to do the same.
Nobody likes to turn down their customers' requirements; especially when there's a way to provide what they want.
If SEO services are the missing piece of the digital marketing puzzle, what you need is a reputable agency that can do the work on your behalf — complete delegation, without giving away any credit.
With our turn-key white label SEO services, you can get one step closer to becoming a full-service marketing agency. These services are also ideal for SEO companies and consultancies looking to take excess load off their teams.
Think of us as an extension of your team — you get the manpower you need, without having to hire more employees.
We'll take care of all your on-page and off-page requirements; like keyword research, content optimization, earning backlinks through HARO responses, or taking care of technical SEO maintenance.
Of course, whatever we do for you will include reporting to go along with it.
Running a full service creative agency with a growing team means I don't have time to micromanage.
When we work with Dialed Labs, we get a reliable partner we can trust to deliver on time, to a high standard, without costing my time. They really deliver what they promise.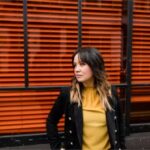 Lisa Eyo Andrews
CEO, This is LD
White Label SEO — You Delegate, We Deliver
White labelling is a form of outsourcing that allows digital marketing agencies to sell SEO packages to their clients either as a one-off project or on a monthly retainer basis.
With white label SEO, you have the freedom to accept more work from your clients without overburdening your team. You can keep delivering and engaging your clients without having to turn down any of their requirements.
The Perfect Solution for Agencies and Resellers
In a service business, there's only one thing more powerful than profit — customer satisfaction. If you want the relationship between yourself and your clients to go beyond profits, going out of your way to help and offer more value is a good place to start.
One way to do this is by expanding your portfolio of services and simply outsourcing the work. This not only gives you a competitive edge, but also increases your chances of getting more repeat business and referrals.
Most businesses don't have an in-house marketing department. As it gets harder for your clients to keep up with every aspect of marketing, not to mention trends and technology, it makes more sense for them to have a single point of contact who can handle it all.
What to Expect from Our White Label SEO Services
There are many ways to make use of a white label SEO company like ours; a lot of it really depends on how you resell these SEO services. Depending on the service you choose from us, you can package your offerings as a custom-fitted solution for your clients' needs.
Here are some of the benefits of working with Dialed Labs…
Manpower and Scalability on Demand
Running a successful marketing agency is hard work — it's busy, it's fast-paced, and there's always more to do. To take on more work and to scale, you need a larger team. Unless you're outsourcing.
By reselling our SEO services, you can scale your operations without hiring in-house employees. No need to worry about balancing your operational capacity; think of us as a temporary, ad-hoc team that you can always rely on.
Quantifiable Results
Clients like to see measurable results. Impress them with quantifiable results that can be attributed to the efforts taken by your agency. Our white label SEO service packages include monthly reports that simply describe the work that has been completed, along with charts.
You can also redesign these reports — meaning you can and brand them as you wish by using your own logos, colors, and brand guidelines. Some clients love our format, while others go into deeper detail as well, it's really up to you.
Greater ROI
Because SEO is an ongoing process and requires regular maintenance, it qualifies as a good offering to add to your monthly retainers.
Once you buy your preferred white label package from us, you can sell it at any markup you desire, making it easier for you to leverage economies of scale, and grow your ROI as a result.
One Up Your Competition
Offering a wider range of services is a great way to demonstrate your competence across various domains of digital marketing. It's both efficient and convenient for clients to have just one point of contact for most of their online marketing requirements.
They're also less likely to go seeking other agencies if they're getting all their needs fulfilled at one source, without any problems.
Why Reselling SEO is a Great Idea
SEO has a significant impact on all aspects of your digital marketing strategy, so it makes sense to include it in your list of services. Doing this comes along with a whole bunch of benefits.
Without effective SEO, your client's audiences may never even get to see any of the digital marketing efforts that your agency worked so hard for.
If you're pitching to a prospect and you discover in your audit that SEO aligns with their business goals, offering the service will certainly work in your favor.
Simply reselling SEO instead of handling the actual execution will take a considerable amount of load off your team. With enough room to take on more work, you can also consider bringing more clients on board.
Here are some more ways that reselling our SEO services can help you…
Cheaper than Hiring In House
Employee acquisition is not cheap. Salaries, training costs, and other expenses can add up quickly. You might want to scale up or down depending on workload — product launches, seasonal campaigns, one-off projects, etc.
In this case, instead of hiring and training more people to scale up, or laying them off to scale down, you can simply outsource the work to us. We have a great team; people who enjoy what they do and know what they're doing.
More Control Over Content Strategies
One mistake that many businesses make is focusing only on content while neglecting SEO. What ends up happening is that a lot of the initial work that goes into the content has to be redone in a way that suits the new SEO strategy.
Having full control over content and SEO from the get-go results in a better outcome, and a better user experience.
If you control the SEO and content marketing for your client's website, you can make use of that arrangement to grow and redirect the traffic for cross-promotion purposes — for social media, landing pages for different campaigns, product listings, and more.
Integrated Services
Many clients prefer getting all their digital marketing requirements from a single source for a good reason. Doing this helps both sides integrate their work efficiently.
The website design>development>SEO>content path is one that is commonly connected. If your agency offers each of these services, it results in a clean and streamlined experience for everyone involved — you, your clients, and their audience.
Many of our white label resellers are freelancers or agencies that only handle the design and development side. They love working with us as it gives them additional recurring revenue for years to come.
Keeping Up With Trends
SEO is ever-evolving — best practices are here today and gone the next. For an agency to provide SEO services, it needs a team (either outsourced or in house) that consistently keeps itself relevant and stays updated with the latest trends in the industry.
This is arguably the most important aspect of effective search engine optimization. Search engines keep updating their algorithms, and strategies need to follow suit.
This is why we only do one thing, and one thing well. We know staying on top of our SEO game is the key to our (and your) success.
Easy Sales
Often overlooked by agencies, SEO is surprisingly easy to sell. Unlike content or design which is seen as an expense, done correctly SEO is a revenue generating activity that is quantifiable, with objective results — because data never lies.
As an agency, you've surely experienced a tough time selling design ideas to your clients. That's completely normal; design is subjective — it can be liked or disliked depending on personal preferences. SEO either works or it doesn't.
And besides, what business doesn't want to rank #1 on Google? If you already provide tons of value with your other services and have the trust of your clients, reselling SEO services will be a breeze.
Why Choose Dialed Labs as Your SEO Partner?
Finding the right white label service provider can be challenging. What you need is a reliable team that has solid processes in place, so that you can focus on your goal of growing your agency.
Our team of SEO experts has been building, managing, ranking, and operating websites since the early days of SEO. We've seen this industry evolve from a stage of infancy to where it is today — a hyper-competitive, ever-growing powerhouse that's worth $80 billion.
At Dialed Labs, we offer more than just services — we offer accountability, efficiency, and reliability.
Cost Effective, Ready to Sell SEO Packages
The most valuable benefit of partnering up with a white label SEO is being able to scale your business and maximize revenue.
To ensure your profitability, we offer wholesale, bundled SEO packages at competitive prices that allow for thick margins on top.
Reliable Systems and Process
Over the years, we've invested a lot of time and resources into developing a robust set of systems.
Our processes are designed to minimize redundancies and maximize value at every stage.
We pride ourselves on quick turnaround times and consistent service quality. In the rare event that we are behind schedule, we'll let you know ASAP.
Client Confidentiality
It's worth mentioning that as white label service providers, we have no claim over the work we do on your behalf. When you trust us with client campaigns, you can rest assured that you won't have to give away any credit and that the outcomes of our service belong to your agency.
We ensure zero conflict of interest — when working with Dialed Labs, your privacy will be respected at all costs. We'll see to it that our involvement in your business is kept low-key and that your clients aren't informed.
Low Time Cost
Your time is precious. Time spent doing the work could be better spent closing more deals, implementing a new marketing strategy, or let's be honest, taking more vacations.
For this reason, we always strive to require as little time from you as possible. Typically upon onboarding, we have a few hurdles to get over, but once the client is set up in our system, there's little for you to do each month.
We keep you informed, but rarely need something from you, so you can happily archive our update email and restore your inbox zero.
Frequently Asked Questions
Asking your white label SEO provider the right questions at the right time is important. It's best to get all your doubts cleared out before moving to a more serious arrangement.
Below we've outlined some of the questions we get asked often by consultants and agency owners who are looking to resell our SEO services. If these answers don't clear your doubts, feel free to contact us any time.
How Quickly Will My Clients Start Ranking?

It's important to remember that SEO is a long term investment that demands time, resources, and consistent effort. Because it takes time for search engines to pick up on the changes made to each site, it can take several months before you see positive changes in ranking metrics.

To make this more complicated, there are an enormous number of factors that make this difficult to predict.

Assuming that the site has already been online for a year and has a few existing backlinks, in general it can take 3 to 9 months to see real movement.

To take the top positions really comes down to their niche and their investment. The more competitive the niche, the longer it will take or the more they will need to invest.
Is White Label SEO Right for My Business?

White label SEO services are typically intended for digital marketing agencies, web designers, dedicated SEO agencies, freelancers, and consultants.

Basically, anyone who has a list of clients that need SEO and want additional support for fulfilling the requirements.
Do You Have a Team of Dedicated Writers?

Yes, we've employed a qualified and passionate team of content and copywriters that take pride in their craft.

They understand that content plays a vital role in search engine optimization and are trained in combining the two skills.

This helps them to produce content that ranks, attracts backlinks, and provides a great reading experience.
How Do We Control Quality If We Outsource?

We're always open to constructive feedback and inputs. However, there hasn't come a time when we've had to revise the way we do things for our clients.

You can rest assured that the reputation of your agency won't suffer because of us.

We'll make it easy for you to monitor the progress of your projects and campaigns.
Ready to Scale? Contact Us Today!
If you're having a lightbulb moment thinking "I want to resell SEO services", we might be a good fit.
Get in contact with us today and tell us where your business needs help when it comes to offering SEO services to your clients..