Technical SEO audit & fix service
The strongest backlinks and highest quality, most optimized content are only as good as the website they are on.
Your website is central to your marketing efforts, and without a strong foundation it will never stand the test of time.
Our technical SEO audit and fix service is a one-time process to get your site in line with current best practices and ready to perform.
We complete a deep review of your website to identify technical SEO issues, then fix them. But we don't stop there.
By the time your order is complete, we will audit your website at least 5 times — sometimes 20 or more!
This approach ensures nothing is missed. It's why we're so confident we will make your website completely dialed.
Seamless!
Navigating the uncharted waters of technical SEO was full of terms, tasks, and actions well beyond our team's knowledge.
This became a seamless experience thanks to the fast and professional service from Dialed Labs.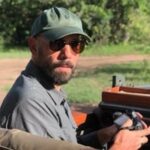 Managing Director, Enkosi Africa
Why don't you just provide a technical SEO audit?
A technical SEO audit from a trusted consultant can cost anywhere from $1,000-$7,000, not including fixes. In fact, our founder used to do these for a living.
These reports are good, but it leaves you with the responsibility of hiring, managing, and paying a developer to fix each problem.
What tends to happen, is that some things are fixed, some other things are broken along the way, and some fall in the 'too hard' basket.
The irony is, a lot of time is spent in branding and presenting these technical SEO audit reports.
So we asked the question, "Instead of sending you a shiny report, do you want us to fix your website?"
The answer has been a resounding "yes". Rather than relaying to you what needs to be done, we get in there and do it ourselves. This is in line with one of our core values — to "quietly get on with the work".
By spending 5 minutes of your time, you can leverage our team's experience and processes to get your website thoroughly audited and up to date with the latest Google Webmaster guidelines.
In many cases, our SEO audit service, which includes fixes, is cheaper than just the audit report from other vendors and consultants!
How the audit and fix service works.
When you sign up to this service, you can expect the following…
1. Quick & easy sign up
Your time is precious, so we'll take as little of it as possible. After signing up, you will be asked to fill in a short form.
While completing the form, you will give our team access to your website.
If you have any trouble, we'll be there to help. Once we have access, your work is done!
2. We start your initial technical SEO audit
After confirming we can access your site, we'll start our auditing process for technical and other on-site SEO issues.
During this process we will crawl every page on your website, but don't worry, we'll monitor performance to make sure it doesn't affect your visitors.
Depending on the size of your site, this can take anywhere between a few hours to a few days to run. Once the initial setup is complete, we'll be able to audit your site in less time for future audits.
3. We begin fixing your site
Once we understand the issues impacting your site, we get to work. Based on our experience in working with many other websites, we know it's best to tackle the high-value, quick fixes first. From there, we work on the bigger problems, one at a time.
We might begin with simpler issues like fixing redirects or broken images, but before long we'll be working on juicier problems like image compression to improve your site's speed or broken CSS.
We'll work on these issues until they are all fixed. Depending on your site's health when you sign up, this might take us a few weeks to a few months.
4. SEO auditing continues
The issue with hiring someone to fix a problem is, you want to be sure it's been fixed properly. While getting it right the first time is a nice idea, every website is difficult, so it's harder than you might think.
To be sure the fixes we make to your website actually stick, we continue to audit your site until all of the work is complete, and your website's health is as perfect as possible.
This part of the process really sees us 'looping' between steps 3 and 4 many times over.
5. You receive your report
We want to take as little of your time as possible. While that's our goal, it's only natural that you want to be sure we're actually fixing things.
You might have a boss who you need to report to as well.
Every time we audit your site, we keep those metrics and bundle them up into a simple report for you to review when our work is complete. This way, you can see how your website's technical SEO has improved.
Key areas we audit, fix, maintain and monitor…
Accessibility
Including:
images use alt attributes
site pages are mobile friendly
users experience layout shifting on page loads
Content
Including:
duplicate content
empty, missing or multiple H1 tags
empty, missing, multiple, flawed meta descriptions
empty, missing, multiple, flawed title tags
low word counts
Crawlability & indexability
Including:
canonical links are correctly set
no double slashes in URLs
site can be crawled
sitemap does not include redirected, noindex, non-canonical or other offline pages
Images
Including:
broken images
images with large file sizes
missing alt text
redirected images
Links
Including:
broken external links
broken internal links
links to redirects
orphan pages (no internal links)
Localization
Including:
invalid or missing hreflang attributes
invalid or missing HTML lang attributes
hreflang to broken, redirected or non-canonical pages
hreflang and HTML lang mismatches
Performance
Including:
Core Web Vitals
CSS files too large
HTML files too large
slow pages
Scripts & CSS
Including:
broken JavaScript
broken CSS
excessively large JS or CSS files
redirected JS or CSS files
Security
Including:
correct HTTPS configuration
HTTP traffic is forced to HTTPS
mixed content (loading HTTP files over HTTPS)
no HTTP links from HTTPS page
Social
issues with Open Graph implementation
missing or incomplete Twitter cards
Structured data
Specifics vary with each individual site. As you can imagine, e-commerce sites are different from job posting directories, which are different from affiliate websites.
We inspect all current schema and review it for validity.
WordPress
If you're running WordPress, we'll also update:
WordPress core
currently active plugins
the active theme
Note that premium plugins and themes must have valid licenses.
What does a technical SEO audit & associated fixes cost?
Our pricing is simple. We audit and fix WordPress and Shopify sites up to 2,500 pages for a one-time fee of $4,999.
For all but the largest of websites, this should be more than enough. If your site is over this amount, we'll work with you to see if we can get 2,500 of your best pages indexed in Google.
For enterprise sites with over 50,000 pages, please contact us.
Service Notes
Currently only available for Shopify or WordPress sites.
Plan limit is 50,000 pages.
Our developer will focus on one issue at a time every 48 hours during weekdays to ensure issues are fixed correctly.
Depending on the current health of your site, it may take up to 3 months to complete your order.