A HARO link building service to get the press on your side
The most challenging aspect of link building is the lack of control that you have over it. You don't know who will link to you, how they will do it, and if it's worth your resources. One way to consistently get backlinks from high authority publications is good old PR — that's where HARO SEO comes in.
HARO is short for Help A Reporter Out. It's an online public relations platform used by journalists and reporters that helps them to find credible quotes and sources of information to include in their articles.
By providing helpful information to these journalists, often they will include your website when they quote you in their article.
If you're looking for a safe, white-hat strategy to supercharge your backlink profile, our HARO link-building service is the right choice for you.
We'll help you leverage this awesome platform to earn quality backlinks from high-authority media channels, boosting your website's credibility and search rankings.
They work very efficiently and communicate perfectly every step of the way.
We've had great success with the link building service. I highly recommend!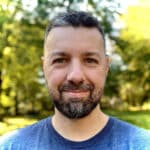 Founder, ZipMessage
HARO — it's a win-win
There are plenty of journalists and reporters out there who are looking for people just like you, and businesses just like yours.
What's in it for them? Your expertise.
Reporters and journalists are responsible for publishing content on big media websites. To add more value to their articles, and to find expert advice, they rely on platforms like HARO and SourceBottle.
Doing this allows them to reach out to thousands of business owners, subject matter experts, influential personalities, and writers in order to get answers or opinions on a myriad subjects.
They do this by requesting comments and statements from experts, mostly on weekdays but also on weekends. Some days there may only be 20 or so requests, but on others, there can be hundreds.
Sources then respond with comments that are typically short but packed full of value, in the hopes of being mentioned.
What's in it for you? Link juice — the high authority stuff.
The gold standard of link building services
While not everyone is responding to press requests for the purposes of SEO, this isn't the secret it once was.
Though high reward, HARO SEO is fast becoming a high competition method of link building. When pitching these journalists, everyone in the process needs to be considered:
readers,
reporters, and
sources.
Do everything right and you'll be awarded really high-quality backlinks.
Sounds good? Too good? You're probably wondering if there's a catch, and the answer is yes.
Link building with HARO demands time, resources, punctuality, and actual expertise. The competition is intense, and there's a method that needs to be followed to leverage this platform to your advantage.
If not done correctly, your chances of getting backlinks are slim — no matter how much time you put in. This can be quite discouraging.
The good news is that our team is ready to take care of your HARO responses. We know firsthand, exactly how to set your site up for success using this platform (and others) as we use it ourselves.
HARO link building best practices
Journalists that use HARO often receive thousands of responses each day. Needless to say, sifting through so many responses and finding something of value is a challenging task.
The last thing you want to do is send them generic, humdrum responses, let alone those that they have to work hard to use in their articles.
The key towards getting your responses published and scoring backlinks is to add tons of value, be exciting and fresh in your approach, while also giving them everything that they need. Here are some best practices that we've identified during our time working with HARO.
Act fast
Time is of the essence when building links with HARO. Queries are sent out at the same time, three times a day, from Monday through Friday. It's vital that responses are sent out at the earliest opportunity. The later you send your query, the smaller your chance of getting published.
To put things into perspective, if a request is even 24 hours old, it's often too late to respond.
We have dedicated press liaisons who are responsible for finding the right query for your website and replying on your behalf, on time.
Stay relevant
The general rule of thumb is to respond to queries that are within your niche and area of expertise. When we send out responses, we aim to find queries that fit. The more relevant our responses are, the higher your chances of getting a link.
We also spend some time researching the media outlet we're replying to. This further narrows down and gives us a clearer picture as to what they're looking for.
This said, links from sites in related niches are still links, and if we think we can get you a quality link, we'll do it.
Be concise
We cannot stress this enough — it's vital to keep responses short, crisp, and valuable. Your response may have substance, but if it's a short novel, it's unlikely to get a mention.
We've seen so many potentially good responses getting rejected just because they weren't succinct enough.
Our press liaisons do a fantastic job at crafting highly quotable, effective replies that journalists love.
Actually add value
The internet is littered with armchair experts spouting 'pro-tips' for nearly everything — journalists hate that.
Journalists and editors want to interact with people who genuinely know what they're on about — someone with the credibility to have their words read by millions of people.
Ditch the fluff
When we send out your queries, we write them without any bland filler text — only the good stuff.
Getting straight to the crux of the matter is vital if you want to get noticed by the journalists.
The idea is to focus more on quality and less on quantity. Though the ideal length depends on the publication and the specific query, typically we get to the point with less than 200 words.
Include a bio, headshot and your website
Most journalists are clear about what they need from you to publish your comment.
Without a headshot and a compelling bio that clearly defines who you are and what you're about, you're unlikely to be quoted.
Of course, if you want a link, don't forget to include your website address!
A great advantage of hiring an agency to look after your HARO responses is that you'll avoid many of the "first mistakes" that people make when trying to earn backlinks from the platform.
Some of these include…
Replying to anonymous requests from low authority websites
Usually, anonymous requests come from low-authority websites that we don't really want a link from. The idea is to get links from high-quality websites — ideally DR40+.
Before crafting any replies, we always scrutinize the query to check where it's coming from and whether it's worth our time to send a response.
Replying late
As we've mentioned before, time is of the essence when responding to HARO requests. Even a delay of as little as 3 hours can cost you.
This is because journalists receive at least 50 responses in the first 3 to 4 hours of sending out their requests.
Failing to proofread your responses
Everyone makes typos — even the best of us. However, sending out HARO responses with spelling or grammar errors is the last thing you want to do.
We have an in-house team of editors that consistently proofreads every response that goes out to journalists to minimize this risk.
Our site has been on a growth trend ever since!
One of the key things that held our site back from page 1 rankings was our backlink profile. We simply didn't have enough high authority backlinks.
We understand the importance of SEO, but we simply don't have the time to do the work internally.
After speaking with Dialed Labs about this issue, we chose to build white hat links via their Help a Reporter service.
It took a few months to run its course but they certainly over-delivered. Our site has been on a growth trend ever since!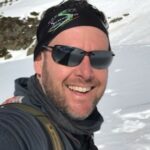 Director, Logicata
HARO link building service FAQs
Here are some of the most commonly asked questions about our HARO link building service.
What exactly does this service include?

Here's what's your can expect:

Daily monitoring of HARO emails to find the right matches for your business
At least 75 responses per month
Media outlet research
Backlink tracking
Reporting on published links as soon as they are discovered
What kind of links can I expect?

HARO is a platform that many journalists rely on — especially those working at high-authority publications. We do our best to target our efforts towards getting links from the top publications.

Being featured on high-quality blogs and other authority websites will also result in exceptionally valuable backlinks.

Most of the time these are dofollow links, however these can sometimes be nofollow.
How many pitches will you send out in a day?

It's difficult to say. Some days this may be as many as 20, the next it may only be able to send 1 or 2.

It all comes down to the requests made by journalists and how many of these are relevant enough to your business or area of expertise.

Over a month however, you can expect at least 75 responses.
How long does it take to secure backlinks through HARO?

Another ambiguous answer, where the real answer is "we don't know". Some industries have a high volume of search requests and tend to get published faster.

Others can take months, to the point where you've completely forgotten about that request and it drops 9 months later.

Typically, it takes at least a month for things to start moving in the right direction.
Are these white-hat backlinks?

Heck yes, these are #ffffff. We don't pay the journalists a cent for publishing your comments (or the associated link).

Everything about this link building method is natural. These links are as white-hat as it gets.
Can HARO be used along with other link building strategies?

Diversifying your link portfolio is always a good idea. HARO fits in perfectly with other link-building methods like guest posts and niche edits. It's a great addition to your overall strategy.
If HARO is free, why should I hire an agency for it?

That's a good question. It all boils down to how much time you want to spend. Time is money, and building links with HARO is a time consuming process. It needs consistent monitoring, and completion of time-consuming tasks, everyday — something you should definitely outsource.

Because it's free, there are thousands of people using the platform and the competition is usually intense. Journalists are strapped for time and receive a lot of answers for their queries. Understandably, it's a difficult job for them to choose among so many responses.

In an environment like this, you can't really afford to make mistakes. To get noticed, you're going to have to follow a strict quality protocol. Setting up systemized tasks like these is going to invariably cost you money.

In that light. It makes sense to hire an agency like ours. Plus, you get the following benefits:

Your chances of actually earning backlinks is higher because we've figured out ways to make your HARO responses stand out from the crowd.
We already have systems in place — all you need to do is give us basic information about your business and we'll get started right away.
You won't have to do anything yourself. This includes regularly monitoring queries, sending out timely responses to relevant publications and crafting compelling pitches. We'll handle it all and keep you updated.
If you don't secure any links, do I get a refund?

If after 90 days of starting this service you haven't seen a link, we'll gladly refund your campaign to that point.
Press pitch link building service
Want to learn more about our 'press pitch' service? Pricing starts at $1499 per month for 75 pitches. From this you can expect anywhere from 2-10, super clean white-hat links per month, depending on your industry.
And of course, if you have any questions, contact us for more information.