Content optimization services
Content optimization standards have changed significantly over the years. Optimal keyword density or blog post length is no longer something that can be defined with a general rule — it's specific to each individual piece of content.
To help your content to rank on page 1 of Google nowadays, you need to take a data driven approach.
If you have existing articles on your website that need to be edited, updated, and optimized for today's standards, consider our website content optimization service.
With a consistent outcome and clear turn-around-time on deliverables, small business owners and marketing directors find it to be a helpful inclusion in their content marketing plan as part of their greater digital marketing strategy.
I run a portfolio of content websites. Between all of the sites, I have over 5000 existing blog posts and pages to maintain. Inside that company, I simply don't have the manpower to keep this content high quality and up to date.
So when I need content optimized and improved, I come to Dialed Labs.
You might question why the founder of Dialed Labs is giving a testimonial for our own service. To me, this is the highest praise and the whole reason why I built both businesses at once.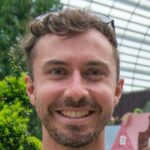 Founder, Dialed Labs, and operator of multiple content website businesses
Using the keywords you supply us, or after building a keyword map for your content, we use the latest content analysis tools to review your content. This review takes into account keyword density in your:
Page title
Meta description
Content body
Heading tags
Within bold or italics
It also examines the lengths of many of the above elements, along with the total word count of your article. Different terms and synonyms used within your content are assessed too. Your content is given a score out of 100% before we begin the optimization work.
We then perform this same analysis on the 10 most optimized pieces of content for these same keywords — your competitors.
Continuous content improvement
We combine this content analysis with anywhere up to an additional 500 words per article, along with reformatting your article, breaking it down with more paragraphs, sub-headings, or lists to make it more engaging.
By revising your current content to bring it in line with, or do better than your competition your website is far better positioned for page one rankings.
This improved content not only improves rankings, it builds far greater trust with your website visitors as well.
It's a great option if you have old content that needs updating, or if you have purchased a website with content that isn't up to scratch.
Your niche or industry doesn't matter. It is consistently quicker to get results from existing content that has been optimized than investing that budget into new content.
It's also significantly faster and cheaper than engaging high quality content creation agencies to create fresh articles for your site.
Pricing
Our pricing is based on volume, with content optimization packages starting at $1249 for 5 pages.
Please note: a page can be a blog post, a service or product page, a category, or any other single web URL.
For any pre-sales questions, please contact us at [email protected].