If you're building a new website or putting an SEO strategy in place for a small business, often it's hard to get started.
Often your web designer will get started with working on a design that suits your brand, and the question of content will be asked.
The content and the keywords that represent your small business ends up becoming an afterthought.
You don't want to spend tens of thousands of dollars on a website that looks beautiful, features extensive long form blog content and then needs advertising budget to get people to it, right?
"Demand first" keyword research
We consider ourselves a "demand first" keyword research service provider. What this means is, we only create pages that people are actively looking for.
If people aren't looking for it, you shouldn't be spending money on it.
Our SEO keyword research service takes your service or products, and looks at what terms your clients or customers use when they search Google.
Because any good marketer knows, you need to speak the language of the person paying the bill.
Very clear and helpful!
Thanks to a very clear spreadsheet detailing each page and blog post, my content plan resembles that of a seasoned SEO professional's, without spending any time on research myself.
With helpful reference and style guides included, I was able to delegate the content to my writer with minimal work on my part.
I've saved a lot of time from this service, but most importantly I'm confident that my business is now producing content correctly.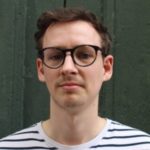 Founder, Lower Street
Some keyword research companies will take your money and give you a plain list of keywords as long as your arm. Frankly, you can get this from any half reasonable SEO tool for $50 per month nowadays. Where's the value add?
We take a different approach, starting with your current website (if it exists). Then we look at your competitors' sites, and make a page-by-page list of what is performing well in Google.
With some key pages and content mapped out, we then perform long tail keyword research to find those super lengthy terms that people are searching for. An example for this page is, "long tail keyword research service".
This is all based on your target audience. We then plan out the content that we want to see your team (or a a third party writer) produce for your website.
The major difference is, you're getting "content research" instead of a lazy, unformatted list of keywords from an ordinary service provider.
You will receive a spreadsheet with:
Page or Article Titles
Primary keyword/topic of each Page or Article
Primary keyword volume
Secondary keyword/sub-topics of each Page or Article
Permalink structure
Recommended word counts, based on:

keyword volume
strength of your competitors
word count of the top 10 Google results (looking at what is already ranking)
You will also receive:
content creation guidelines; which will help you to interpret this spreadsheet and produce high quality content, and
a content checklist; which can be used as a Standard Operating Procedure to help your writers produce high quality content.
This process, and the reference documents are the exact same as the ones that we use on our own, profitable portfolio of websites.
Our goal is to help you have the best content, without producing excessively long articles (at an unnecessary cost), that you actually have a chance of ranking for within 12 months.
We want to remove the friction around getting your best content online.
How Much Does Keyword Research Cost?
Really, that should read "how much does great keyword research cost?" as paying for a basic list of words doesn't create much value for your business.
Our pricing is simple, as it is based on the number of pages that need keywords for.
Research starts at only $999 for 12 pages.
If you're ready to begin, you can place an order here, otherwise don't hesitate to email us with any questions that you may have.