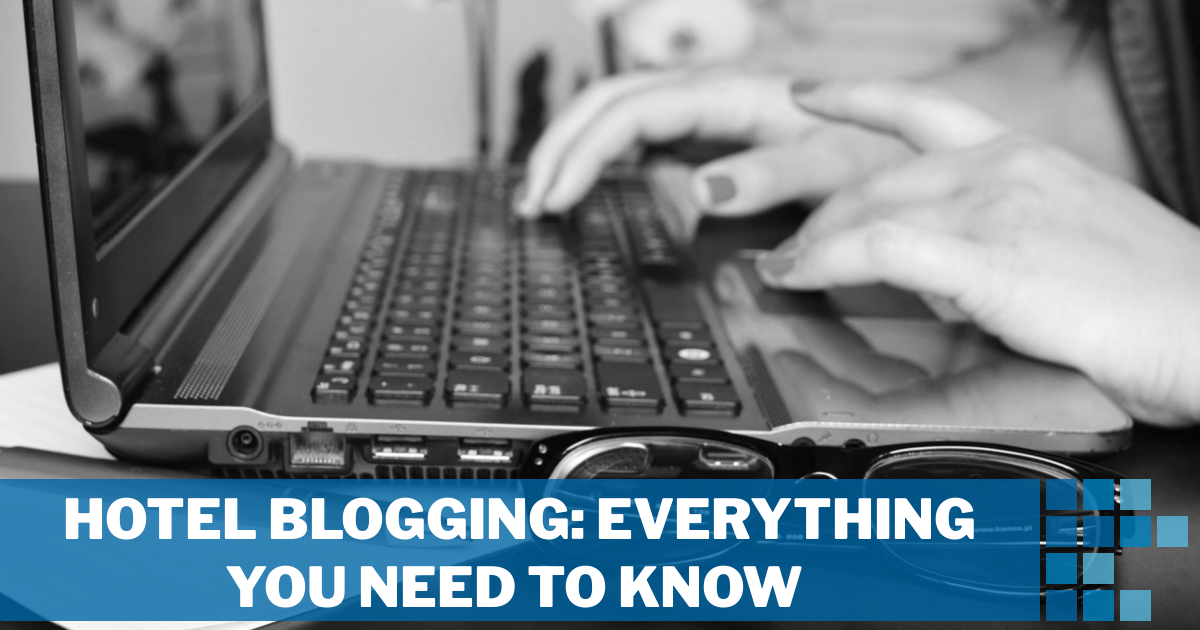 Hotel Blogging: Everything You Need to Know
At one point, it was enough to be small in order to qualify as a boutique hotel, but now you need to stand out with personal touches that genuinely feel like they were chosen by an individual, instead of a board of directors.
Telling your potential customers about all the things that make you different from the commoditized, you-know-what-to-expect experience of the monolithic chains depends on expressing your messages with a voice and using content that gets that message across.
Hotel blogging is an excellent way for boutique hotels to take advantage of a medium that offers the ability to expand deeply on topics and attract like-minded readers who, given some help, could become advocates for your hotel's brand.
In this post, I'll explain:
Who you should have in mind when writing posts;
The nuts-and-bolts of making blog posts happen;
How to keep your eye on making sales even when blogging; and finally
What the keys to excellence are for hotel blogging and how you can measure whether you're hitting these targets.
Once you have a handle on the how-tos of blogging for your hotel, start filling your content calendar with our hotel blog ideas, and then get your posts in front of an audience with our guide to hotel blog social media sharing.
Blogs are an Essential Tool for Boutique Hotels
Blogs started during the (sometimes better forgotten) early days of the web as a digital outlet for those inclined to over-sharing. They were usually big blocks of text that were very lightly edited and often quite difficult to get through.
Oh, how far we've come.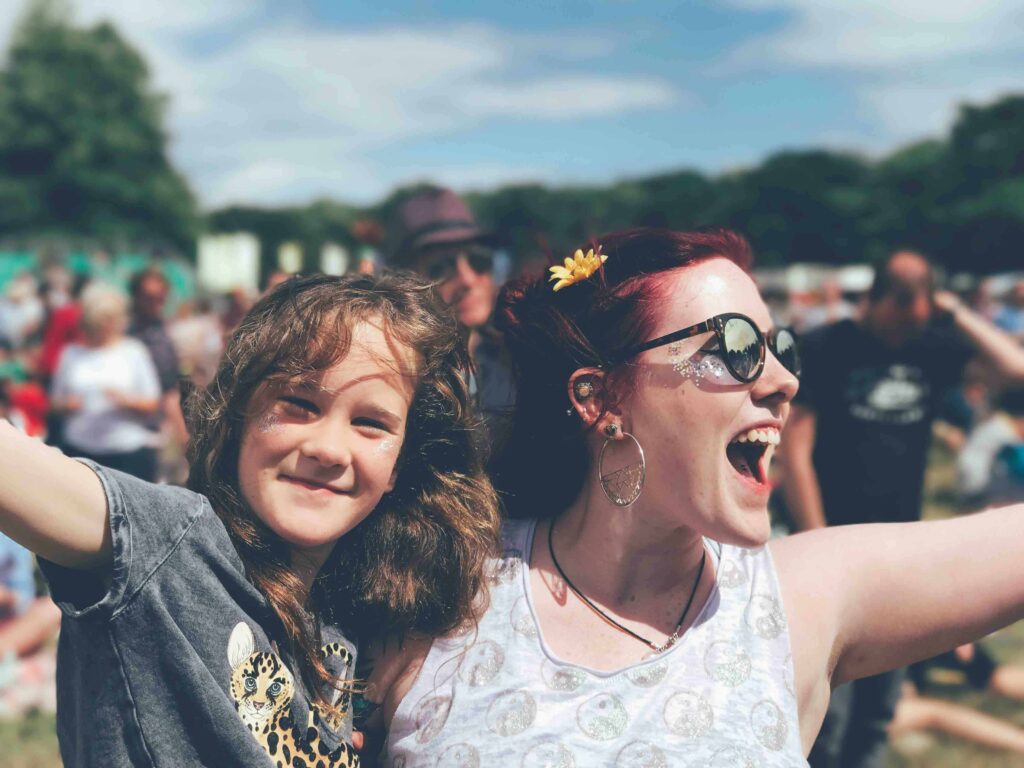 Today, companies like hotels maintain blogs on their website because of all the goals they help accomplish. For instance, they can:
Give a boost to the amount of traffic you get for technical reasons.
Nurture relationships in your community and with potential guests.
Enhance your image as a hotel that is more than just a collection of rooms for rent.
Solve problems and answer questions for guests before or during their stay.
Positive Impacts a Blog Has on Search Results
Search engines prefer to send their customers (i.e., anyone who enters something into a search box) to a living, breathing website that updates regularly rather than to a static set of pages.
It's just more likely that the reader will be satisfied by the content on a dynamically changing website than on one that always stays the same.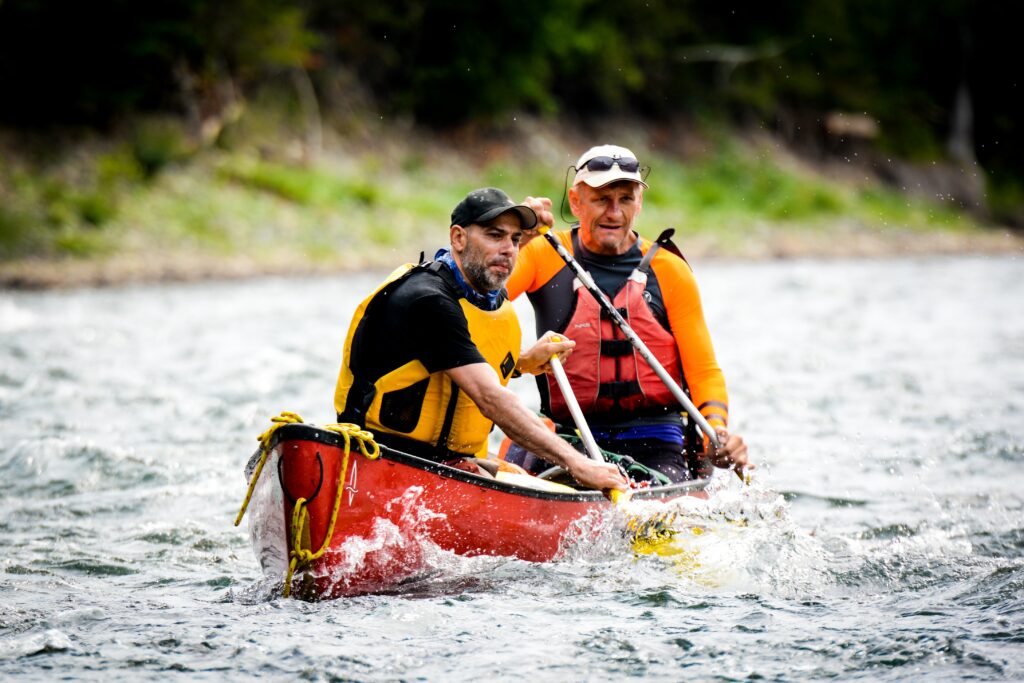 A blog also offers the opportunity to have the depth and breadth to bring your business to the attention of lots of different types of web searchers. For instance, if you're based in Austin, Texas and have a static, blog-less website you might (with some effort and luck) capture those who are searching for Austin boutique hotels.
With a blog that has relevant content you might also capture traffic that is searching for things like "Austin theater schedule" and "cool new Austin restaurants". It doesn't take much to see how these people could become paying customers for your business.
Blogs Build Relationships
If you stick to a consistent posting schedule, your readers will learn what to expect from your hotel's blog and they'll start to show up regularly without any coaxing. This is a great way to build the affinity that helps fill rooms with "staycationers" during low season. A blog is a great way to reach this audience with a special offer.
To become a cultural hub in your hotel's city, you'll also need to be on the minds of the creative folks who live and work nearby. Blog posts that feature their work or showcase a collaborative event you've planned together are tangible ways to build these relationships.
Can a Blog Stand in for a Hotel Concierge?
Yes and no. There will always be room for the highly specialized advice from a professional who gets "impossible-to-land" restaurant reservations, makes esoteric theater recommendations, and knows where to get a ball gown mended on a Sunday.
That said, there is room for blog posts to act as a customer service first line of defence. Don't present your advice as a FAQ (you're a boutique hotel, not a B2B software company), instead craft blog posts as guides that will answer questions your guests are asking.
Who Reads Hotel Blogs?
The audience for any company's blog is only as good as the content. And because we're all busy and presented with a seemingly endless stream of options, relevance is right up there with quality when it comes to deciding how we are going to dole out our precious minutes. When you sit down to design a blog post or themes that will stretch across several installments, the people to keep in mind are:
Your target audience (read more on understanding your audience).
Your guests past, present, and potential.
Nearby influencers who drive the conversation around your hotel.
Your hotel's team who can be essential ambassadors, especially given the right material.
What Do Guests Get from a Hotel Blog?
As my colleague mentions in this post about using data-driven personalization in your hotel marketing messages, website visitors can be sorted into a number of categories based on their level of intent or "See, Think, Do, Care".
There will be some readers who are frequent travelers who are not in a mindset to book a hotel stay, but if you capture their attention with a useful blog post — say, The Most Efficient Way to Pack for a 5-Day Ski Vacation — which solves a problem for them that will often kickstart a relationship that leads to a sale later on.
Those who are in the consideration or planning stage of booking a vacation may find that a post of yours that detailed 8 Unusual Artistic Outings in Miami was what tipped the balance and made their decision of where to visit easier because they felt like they would have a richer and more rewarding experience.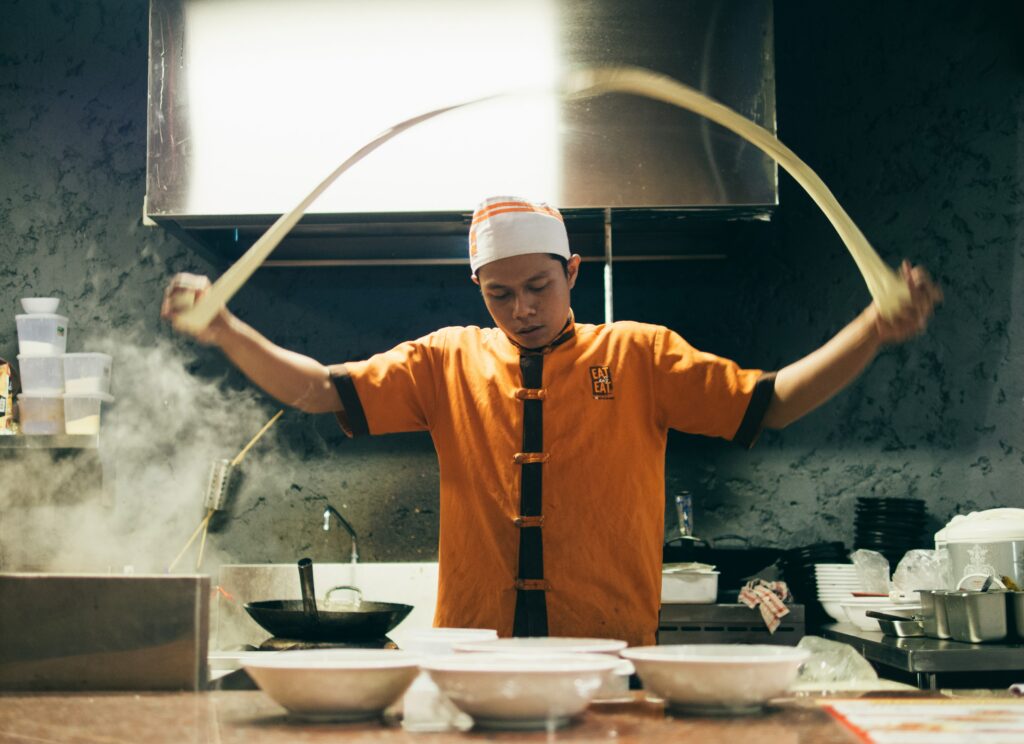 Almost everyone thrives on a good, old-fashioned travel bragging post on social media and past guests may be inclined to share a Gorgeous Food Photos Our Guests Took post — even if their photo isn't featured.
It's important to create these posts with planned intent. Keyword research is essential for judging whether search traffic will bring valuable attention to your posts. Consider whether there are enough people asking the question you plan to answer (search volume) and whether your voice will be relatively unique (search competition).
It's also important to plan for how your content can be built around variations on your keyword and whether long-tail keywords will be fertile ground for attracting attention to your blog posts. You'll want to do some keyword to content mapping for your long form content, so no two blog posts on your website are targeting the same keywords.
If search isn't a strong priority for a particular case, but you're after community building conversations and social sharing, it's all-important that your posts suit your hotel.
The first example only works for those hotels with a strong connection to skiing; don't write about Miami's art galleries if you're not plugged into that community; and if the culinary program isn't one of your strongest suits, leave the food photos posts for someone else.
Spark Conversations That Build Teams
Hotel personnel can turnover with the seasons, or because their employees tend to be within a certain age range, or for any number of other reasons.
A well-written blog with high-quality photos can augment your other efforts to make sure that all team members are able to act as well-versed brand ambassadors.
Profile the great things their colleagues are doing and employees will be better motivated to spread your message — and that is often better at reaching an engaged audience than what you can do from your own, corporate accounts.
You likely spend a lot of time carefully curating your furniture, background music, indoor plants and much more.
As you plan special offerings to stand apart from the commoditized, big-chain experience, the artists, authors, guests chefs, and other collaborators will be well-suited to become both subject and reader of your blog posts.
Show them what you're doing with other creative-minded individuals and they'll find it easier to buy into joint projects.
How Do Hotel Blog Posts Get Written?
The "who" of writing is often the decision to make before settling on the "what".
Marketing managers can be the perfect specialist for guiding a series of evergreen posts that do the jobs many guests will ask of content. This is also a great time to establish a tone that will bind all of your posts together.
If you have specific expectations for a series of blog posts and want all of the elements — writing, photos, graphics, and technical details like search engine optimization — to be at a very high level it's probably time to call on professional content creators.
Many in-house teams have the hotel content marketing knowledge already, while other hotels choose to engage agencies or freelancers with these skills.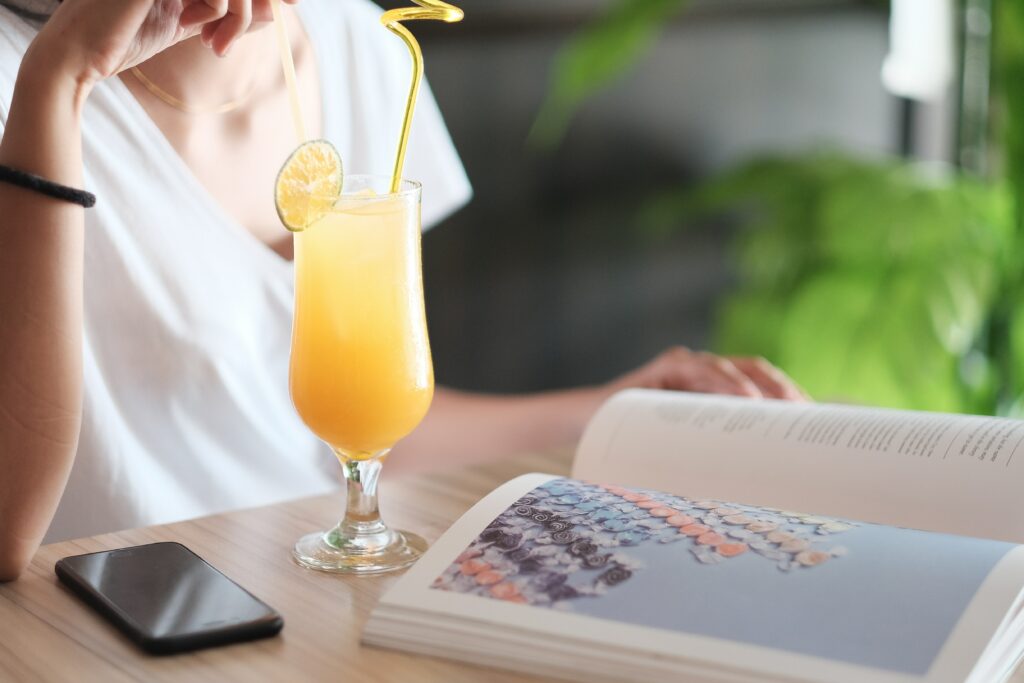 Let your key team members showcase what they are most passionate about. Maybe your chef is experimenting with a new charcuterie program or your head bartender is ready to unveil a new menu of barrel-aged cocktails, both would be excellent ideas for building a deeper connection with readers.
If you have a veteran employee who has been on the team longer than most they could be very well-suited to writing blog posts that establish a personality for your hotel's blog. Give them the leeway (within reason) to tell the stories that will be compelling and help shape the reader's view of what makes your hotel different.
Finally, it often makes sense to work with an influencer or professional blogger in a formal arrangement that has them produce a post that gives an insider view of their experience with your property.
Be careful to disclose how they were compensated (in many jurisdictions this is required by law) and don't offer them experiences that aren't open to everyone.
With these caveats, potential guests will often make a genuine connection with this type of blog post based on a feeling that it is the right combination of outsider opinion and insider access.
Examples of Hotel Blogging Done Right
Some boutique and independent hotels just seem to be so in tune with their own brand that blogging seems to be second nature for their organization.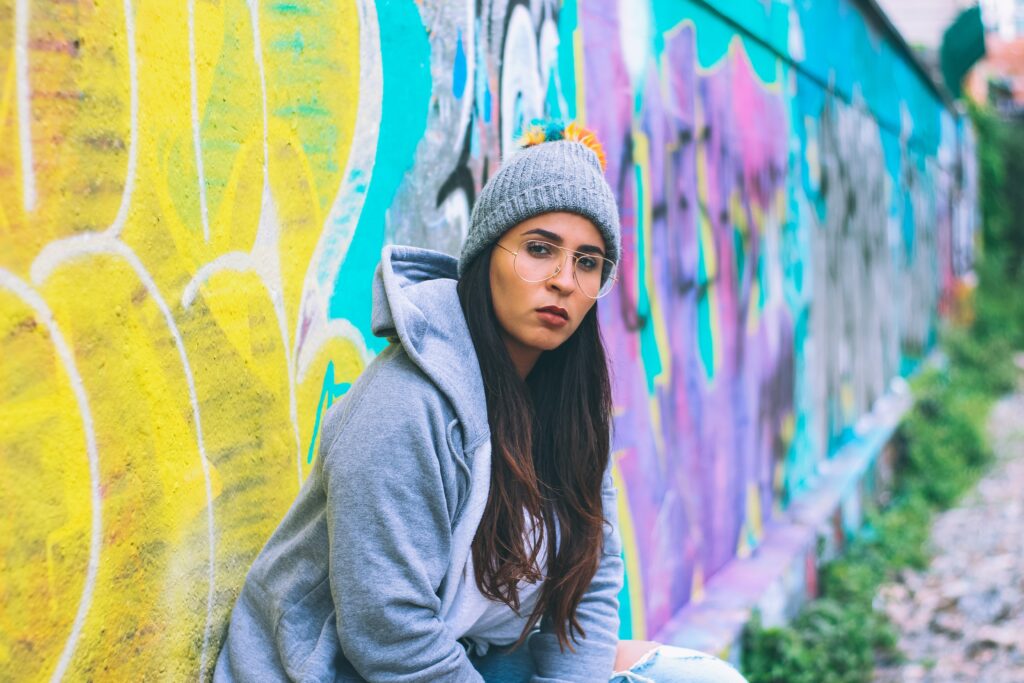 Useful examples include:
The Ace covers all the bases from wacky cat GIFs to interviews with cultural icons.
With more than half-a-dozen properties, 21C Museum Hotels manages a wide variety of blog posts from restaurant news to guest experiences.
Toronto's Drake Hotel has a longstanding blog that chronicles its time as a taste-making hub in the city.
New York City experiences are the subject matter for Row NYC's recently revamped blog.
Equally, the Montcalm group in London does a great job of posting a steady stream of activities for visitors to enjoy.
Practicalities of Hotel Blogging
There are a few technical and creative details that can have a noticeable effect on how well your blog posts accomplish the goals you've set for them. If you want to produce great content there are a few things you should try not to overlook.
Generally, these steps are meant to impact:
The amount of traffic your posts get from search engines.
How easy they are to read and scan for specific information.
The likelihood that readers will be inspired to share your posts with their networks.
Use a Hierarchy to Organize Information
Both human readers and the computers that drive search-engine results depend on certain signals to make it easier to read the information a blog post presents. It's helpful to use:
A proper heading hierarchy including title and heading tags for your post and a tiered system of headings and subheadings for the sections within it.
Numbered and bulleted lists to present critical information that you want to stand out from the rest of the post for readers who are especially rushed.
Responsive site design to ensure your blog pages provide a mobile-friendly user experience for your hotel website.
If this sounds technical, know that this is one of the many things we check and fix when reviewing your website for SEO issues.
Visual Interest is Critical
It's not really up for debate, is it? Blog posts need to include images. Just in case, here's a HubSpot post that details all the Nielsen-data-supported reasons why. The top-line stat to pay attention to is that posts with images get a whopping 94% more traffic than ones that don't have images.
Other key tips include:
Don't use bad stock images for the sake of having images. Readers have a sixth sense for filler and their attention will wander.
Photos with faces add a personal touch. In a way, this should be easy for hotels to accomplish: Get your guests permission to use photos of them having a great time at your hotel.
Don't keep the images only for the introductions of your post; keep them in the mix for the call-to-action. In a hotel context, this could mean overlaying a special room rate offer on top of a relevant image.
According to a Blogpros study, the highest ranking posts include one image for every 350 words.
Photos aren't the only ways to add visual interest. Creating graphics or more advanced infographics is a widely used technique for presenting information in a visually interesting way. They can also be used as a handy tool for sharing your blog posts on social media.
Continuing on the theme of going beyond photos, consider adding embedded videos to your blog posts. These can be specially created for the blog post — your chef demonstrating a recipe or a guest artist doing an interview, for instance — or sourced in the way you would find photos.
All images should be properly captioned, include an alternate text option, and be optimized to load quickly. All of these attributes will make your posts easier to read for both humans and search engines.
Backlinks Are Important
Links are one of the attributes that make the web such a useful tool, and an important signal of quality for search engines. You'll have to attract inbound links by creating great content because backlinks in the comment section of other blogs and getting posts listed in link aggregators don't have nearly the same value.
Internal links are a great method for getting readers to continue paying attention to your content. The more pages they visit and the longer they spend on your site, the more likely a site visitor is going to become a paying customer. For search results, it also helps to make sure the text that anchors a link is descriptive and related to the content of the target page.
Including external links demonstrates that your content is connected to the rest of the web and that you value user experience. Avoid linking to direct competitors, both in terms of other hotels that your customers might consider and also posts from sites that have similar content and will be vying for the same attention.
Blogs Should Attract New Business
It's possible to get wrapped up in measuring your blog's success (more on that in a moment) based on how much traffic it gets or how many times your posts are shared on social media.
Strive to remember that you want to convert readers into customers. Build a relationship by solving their problems, but also make it dead simple for them to give you their business.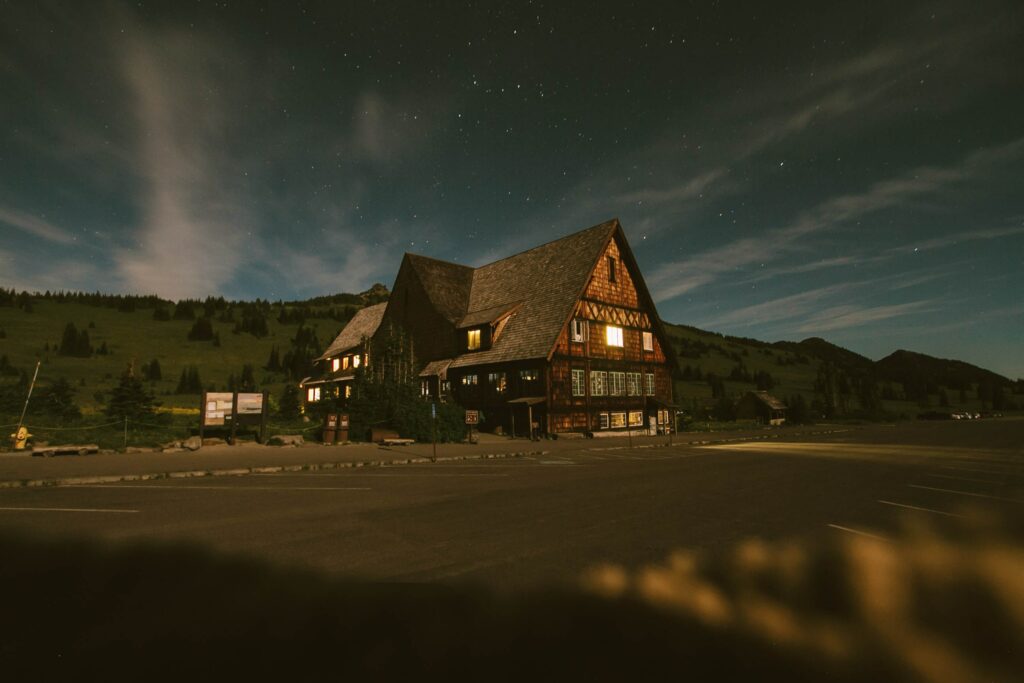 In particular, a reader should never wonder "Okay, so where do I make a booking?" Even when they're in the blog section of your website a "Book Now" button (or something similar) should be easy to spot.
Many boutique hotels will also have other services to offer guests. It's just as important that those who read your posts know how to book a table in your restaurant or make an appointment for spa services. And if a particular post relates to these services, don't be afraid to gently steer readers in the direction of becoming customers.
Checklist for Hotel Blogging Success
How can you tell that your hotel blogging efforts are paying off? Or what signals will let you know that you're on the right track with your boutique hotel blog?
While your blog may have different goals – building brand awareness, generating user engagement, converting readers into paying guests etc. – these questions are a good starting point to gauge the success of your efforts.
Have you set out a schedule for your posts and executed on it?
Does your hotel's blog have a theme that differentiates you from the competition?
Are your posts written in a tone and voice that line up with your boutique hotel's brand?
Do you solve problems or answer questions for (potential) guests? Do they demonstrate their interest and gratitude by staying on your site, leaving comments, or sharing your posts?
Are you meeting the goals you've set for how much traffic you want to see visit your blog? At first, it can help to focus mostly on growing and doing better than yesterday, but at a certain point, you want to assess whether the attention justifies the effort. Google Analytics is the most popular tool for measuring blog traffic. It's important to pay attention to time on site, and pages per visit along with the number of pageviews and visitors you attract.
Do your blog posts start conversations on social media? Are they being shared widely? Networks (Facebook in particular) have robust tools for social media sharing metrics as do many of the tools like Buffer, Sprout or Hootsuite that you'll use to schedule your own posts.
Are you seeing an appropriate number of blog post readers convert into paying guests? Have a look at our post on hotel conversion rates for more on why they are important and how to use Google Analytics to track them.
Blogging as Part of Any Hotel Marketing Plan
When you get to the point where your boutique hotel's marketing plan is ready to focus on content marketing, creating a blog should be a prime consideration.
For any hotel a blog can:
Build the trust and familiarity that helps convert readers into customers.
Establish your reputation as part of a broader community.
Introduce potential guests to the unique characteristics that make your property special.
Solve problems for guests in a way that earns their loyalty and turns them into advocates.
Successful execution depends on careful planning and consistently offering new content for readers. Like hotel SEO, a blog should be a long-term commitment and not an idea adopted on a whim.
If you're already blogging and want to do more to secure your organic search traffic, we'd love to take care of your technical SEO. Our agile SEO process ensures that your website is in safe hands.