SEO is time consuming. But when it's done correctly with someone reliably executing on it consistently, it can provide an incredible return on investment.
But done correctly with someone reliably executing on it consistently is much easier said than done.
Finding someone who actually has the knowledge and experience to do it correctly, doesn't mean they can actually execute on your SEO strategy month after month. And building your own team of executors on a strategy that you create yourself is basically a full time career.
That's why we offer managed SEO services.
It's like having an SEO expert, web developer and link building professional working for you, but it costs a heap less and you don't have to micro-manage them at all.
We just get on with the work and report back to you once a month.
More visitors and ecommerce sales
They helped me to get an understanding of both where my business's SEO was at and were able to paint a picture of where it could be. They have a deep understanding of SEO but were able to explain it in a way that I could understand.
Since working with them, I've seen an increase in customers viewing my website and sales as a result.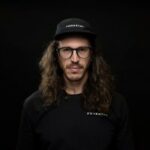 Co-founder, Production Privee
What's Involved?
Well, SEO has some key elements:
Keyword Research: seeking out the terms your customers are using and assessing these against your competition.
Technical: changes to the code and configuration of your website, often improving small elements that affect your entire website.
On-Page: content based changes on a page-by-page basis. Sometimes this involves writing new paragraphs, adding images or internal links, or changing the title of blog posts.
Off-Page: increasing the "authority" of your website and pages through backlinks and citations. Quality, not quantity is key here.
Tracking & Reporting: terms from the research phase are tracked. Your rankings against these are one of my success metrics, along with visitors and website goals
What Can I Expect to Happen, and When?
In the first month of your SEO campaign, we'll go and perform keyword research, then we'll map each existing page on your website to one or more of those keywords.
These keywords are then imported into our tracking system, which we'll use as a success metric to track how your website is performing in Google.
At the same time we'll begin doing a full technical audit of your website to make sure nothing is holding you back.
We'll also do a review of your Google Analytics to make sure that we can correctly report on your website for the months to come.
From the second month on wards, we'll complete technical, on-page and off-page tasks to ensure that your website is in "good SEO health". Some examples of what this involves include:
Technical: correcting your website's theme to use tags properly, fixing robots.txt or noindex tags, making your website load faster, optimizing the sitemap.
On-Page: changing text within a page or blog post, image filenames, title tags, URLs, internal linking.
Off-Page: organising a relevant link or mention of your brand via press release, newspaper, industry blog, business directory or similar.
In the first week of each month, you'll receive a personal report, written by an actual human detailing what happened in the month prior.
Delegate the Hassle With Managed SEO Services
By engaging our team, you delegate some (or all) of the responsibility associated with your website's SEO.
You can get on with giving your attention to the tasks in your business that need it the most, and know that your website is in good health from Google's point of view.
Pricing
Select a pricing plan above to get started, otherwise don't hesitate to send us an email with any questions.